I notice you've found my website, Fossils In The Rocks.
And it's in the early stages of becoming a website, it's only an infant. Per legal and contractual requirements, I have to reveal to you that I can make a commission off of the advertisements on this website. In other words, my Disclaimer.
I put together a website for my hobby, I feature advertisements for products or services on the posts and pages. You come along, read my posts and see a product you like, you go to that link and buy the product. I get a little commission. It's called affiliate marketing.
With Amazon, my main source for items to advertise, I get around 6%. Amazon is not the only game in town. Other affiliate programs abound. That's one of the ways internet commerce works.
It's how I pay for my websites, which I have several. In fact a couple of those sites deal with how to make an income online! That's another hobby of mine, helping other people make an income online.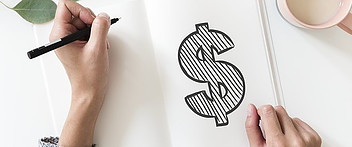 That's just how I am, in real life and on the internet, I love helping people. Whether it's putting in a new water heater for one of my best friends' sister, or helping my neighbor across the street with his tile job, I love helping people. And that, my friend, is why this is an invite!
An Invitation to Participate.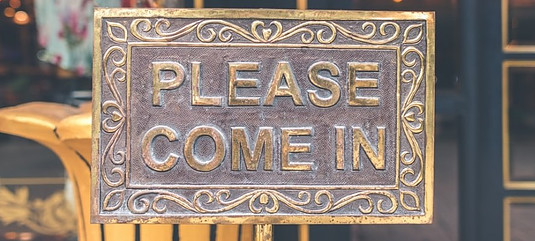 I want to invite you to a business that I happen to love, I immerse myself in, I wake up at three in the morning thinking how to be better at it. I invite you to become an affiliate marketer just like I am. To work at replacing that J.O.B. you go to every day, you know, the one that takes your time away from your spouse, your kids, and the family dog (or cat). What is it? Here is an explanation of what Affiliate Marketing is all about.
*** What is Affiliate Marketing and How Does It Work?***
How much education on websites did I have when I started it? Not a heck of a lot, in fact, none. But I found a company that does awesome training and I signed up with them, they offer free training. And they offer a community of fellow Affiliate Marketers that have produced so much free training, you'll literally NEVER run out of training. Here is an article that explains how that works.
*** A Review of Wealthy Affiliate, Is It a Dead End?***
What are you going to use as a niche? Whatever your hobby is! Whether it's fossils, (you can use some of my ideas here if you like), or dogs, or cats, or even how to make an income online, or whatever you can imagine, you'll be able to create a website around it. And you'll be able to have fun at something you enjoy, while making an income from it.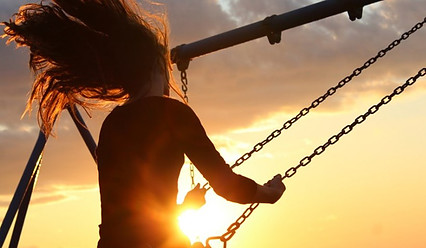 The best of both worlds. One person created a whole website business from a colic remedy for babies, she was a young mother, her baby had trouble with it so she was passionate about helping other young mothers with it. One guy had a passion for golf so he created a great golf site. Here is a post on choosing a niche.
***How To Choose A Niche***
These sites I am directing you to are my sites. You don't have to worry about being charged for just reading them, so you can relax and enjoy them.  Now, lest I bore you with all of this, just remember, if you like what you see here and would like to start your own money-making website, here is an invitation to be a part of that.
And there is plenty of information to be had! Please enjoy my Fossils website, it's in the making, and if you want to try making your own money making website, I personally invite you to join me! So have at it!
***The Beginner's Guide To Affiliate Marketing For 2020.***
Please feel free to leave me a comment below, I do love comments and I'll even answer you back! So if you have questions or would just like to chat, this is the place to start!
Steve
Webmaster
Fossils-in-the-rocks.com