Many years ago, I was four wheeling in Rifle, Colorado in an old (even then) '72 Jeep Wagoneer I'd bought from my dad.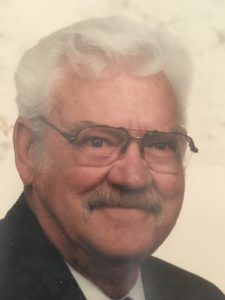 I happened to be going up a fairly steep incline to the north west of town when I decided I would pull over and check out the shale that was scattered abundantly on the higher side of the road, as the other side was an 80 foot cliff to the next switch back of the road I was on.  One particular piece of rock looked like two layers stuck together with one layer missing a small edge.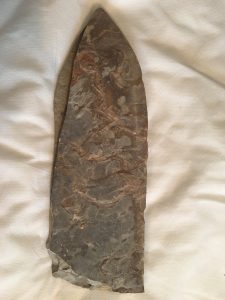 The other edge had a dark leaf looking area sticking out so I took a  hammer and chisel and attempted to separate the two halves and behold, the split revealed a small leaf, I had found an actual fossil.
I was ecstatic!  I had found evidence of past life, who knew how old the shale was, or what type of leaf I'd found, what mattered was the fact I had all of a sudden entered a hobby that would consume my every spare moment for years to come.