Fossil Name: Trilobite
Time: 540 MYA to 250 MYA
What is a Trilobite anyway? Trilobites were a form of arthropod that lived from about 520 MYA (Million Years Ago) to 250 MYA.  Trilobites were so named because of the three lobed body they sported.
Trilobites are the official state fossil of three different U.S. states, Ohio, Wisconsin, and Pennsylvania.  California's state fossil is Nancy Pelosi.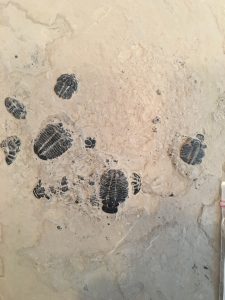 20,000+ different trilobite species existed.  
One of everyone's favorite fossils, trilobites were running around the planet for close to 300 million years, their fossils have been discovered on every continent, and they lived in the water although not all were able to swim.
The fossils shown were picked up in Utah near a Native American sacred mountain in the interior of the state. This is one plate with several different species and sizes of fossils.  Native Americans wore trilobites as amulets and believed they had special powers.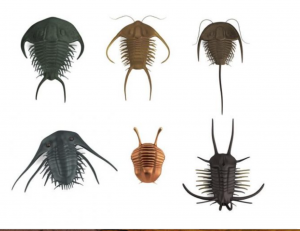 Trilobites were arthropods, which means they covered themselves with a carapace similar to the insects and were related to what is now the family of insects, arachnids, and crustaceans.  Trilobites ranged from specimens less than a 1/10 of an inch, for instance the agnostida, to a whopping 28 inches long by the name of Isotelus Rex!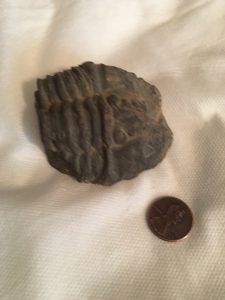 This trilobite came from Morocco, and is approximately 450 million years old.  Trilobites hit the end of their reign about 250 million years ago during the Permian extinction event.  This event extinguished nearly 90% of all life on the planet, fortunately our ancestors, along with the ancestors of the dinosaurs, survived.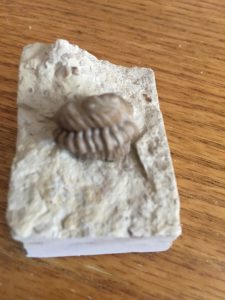 Another trilobite specimen here is the Phacops Flexicalamene, from ohio, shown in the curled position..
Sometimes you find many fossils that have been washed out of the rock, only to end up as a pile of rubble at the bottom of wherever you are searching.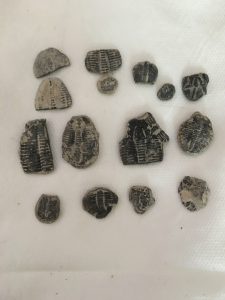 SaveSave
SaveSave
SaveSave
SaveSave
SaveSave
SaveSave
SaveSave
SaveSave
SaveSave
SaveSave
SaveSave
SaveSave
SaveSave
SaveSave