Petrified wood
Petrified wood can be found all over the planet. For instance large forests existed 225 million years ago in what is now Arizona.  The Petrified Forest exhibit in Holbrook, Arizona, allows visitors to see lots of genuine petrified wood.  You can go to their website from here:  Arizona Petrified Forest.
Colorado has petrified wood scattered in several areas, especially all along the front range.  Here are a few petrified wood pictures of collected specimens.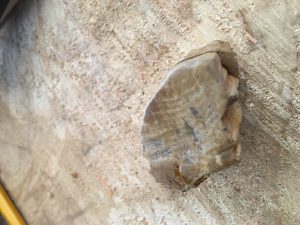 Here we have a very small specimen about 2 inches lengthwise.
The grain of the wood is readily identifiable, this particular piece was polished in order to see the grain better.  This is a specimen that was found in gravels on a rooftop.    The gravels originated in Colorado so presumably the wood originated in what is now Colorado.
Incidentally, searching in gravels sometimes reveals incredible specimens of petrified wood as well as mollusks and bivalves.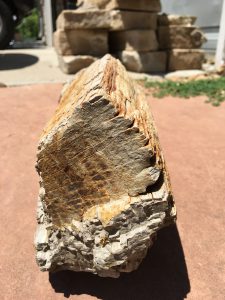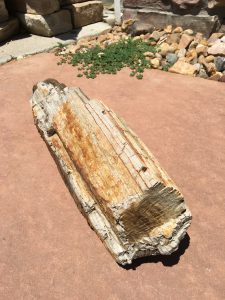 Here we see a specimen from a field south of Franktown, Colorado.
10 Million years ago a huge volcano erupted in the mountains west of Colorado Springs, and covered a large portion of Colorado to the east with ash.   This included forested land east of the mountains.
For more information and to see some of the huge trees that were covered as well as some of the best preserved insects ever found, see their website here: Florissant Fossil Museum, or visit the Florissant Fossil Museum in Florissant, Colorado.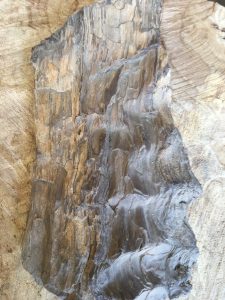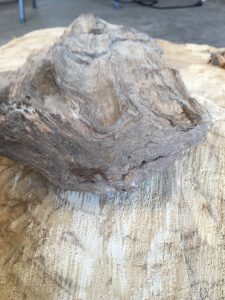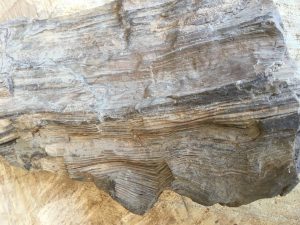 This specimen also came from the volcano ashfall.
It was collected northeast of Colorado Springs, zooming in on the lower image shows the grain in the wood.  Zooming in on the second image show the curvature of the original wood as well as the wood grain.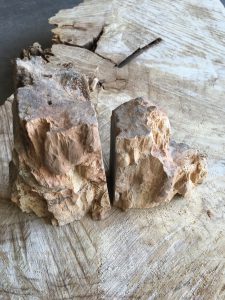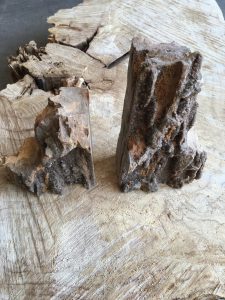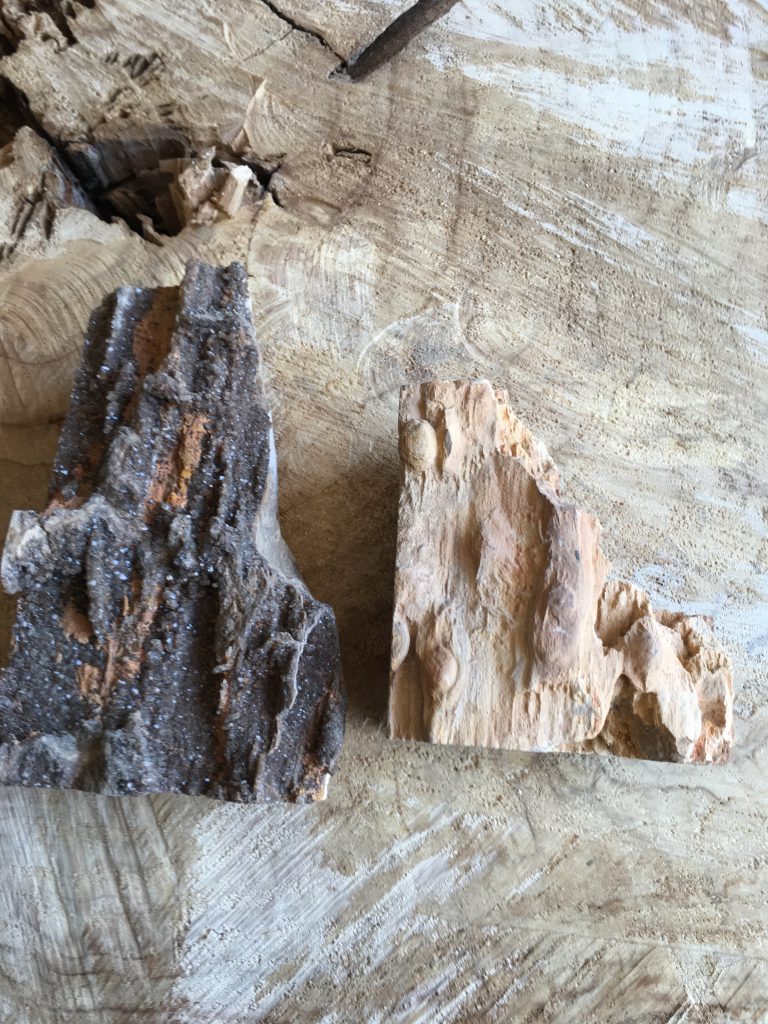 This set of book ends came from the Arizona Petrified Forest
These were professionally prepared for sale from one of the local rock shops of the area.
---
For a great kids science kit of fossils, Amazon offers this item from the boys over at Dancing Bear:
Dancing Bear Fossil Collection Set, 15 Real Specimens: Trilobite, Ammonite, Fish Fossil, Shark Tooth, Petrified Wood, Dinosaur Bone, Fossil Book, Time Scale, ID Cards, Magnifying Glass, Science Kit.  The Quarter isn't included!

---
Crafting hobbyists, here is where you can get petrified wood for jewelry, polishing or other crafts from Amazon:
Fantasia Materials: 1 lb Petrified Wood Rough – (Select 1 to 18 lbs) – Raw Natural Crystals for Cabbing, Cutting, Lapidary, Tumbling, Polishing, Wire Wrapping, Wicca and Reiki Crystal Healing
Leave us a comment, tell us if you enjoyed our little adventure into PETRIFIED WOOD!
SaveSave
SaveSave
SaveSaveSaveSave
SaveSave
SaveSave
SaveSave
SaveSave
SaveSave
SaveSave
SaveSave
SaveSave